| | | |
| --- | --- | --- |
| virtuaalihevonen / a sim game horse | | |
SOBER SUNDAY
"Sobre"
VH15-000-0000
morganinhevonen, ori
s. 02.11.2014 Yhdysvalloissa
säkäkorkeus 156 cm

kouluratsastuspainotteinen (ko. heA, re. 80 cm, me. 60 cm)
kasvattaja Barry Jacobs
omistaja Sofia Westerbacka (VRL-12331), Ascuns Farm

Ikääntyy 3-vuotiaaksi asti VHKR:n mukaan (1 irl-kk = 1 virt.vuosi), jonka jälkeen 2 irl-kk vastaa yhtä virt.vuotta. Katso ikääntyminen sivun alalaidasta!

i. Red Sombrero
ii. Gent With Red Socks
iii. Such A Gentleman
iie. Black Socks
ie. Camarera
iei. Fast As Camaro
iee. Reason To Love
e. Sunday Blues
ei. Feeling Blue
eii. Uncertain Feelings
eie. Dancing Tango
ee. Sunday Morning
eei. Oh It's Saturday
eee. Sunny Morning
Powered by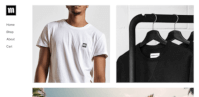 Create your own unique website with customizable templates.