| | | |
| --- | --- | --- |
| virtuaalihevonen / a sim game horse | | |
STILL SPARKLING

"Sparkles"
VH16-000-0000
quarterhevonen, ori
s. 01.03.2016
säkäkorkeus 156 cm
westernpainotteinen
kasvattaja eepu, Goldenbrook Ranch
omistaja Sofia Westerbacka (VRL-12331), Ascuns Farm

Ikääntyy 3-vuotiaaksi asti VHKR:n mukaan (1 irl-kk = 1 virt.vuosi), jonka jälkeen 2 irl-kk vastaa yhtä virt.vuotta. Katso ikääntyminen sivun alalaidasta!
i. Yet Another Shot
ii. Still B Funny
iii. Imma Funny Man
iie. B My Baby
ie. Imma Not Yet Princess
iei. Not Yet
iee. Story of Princess
e. Peps Sparkling Whiz

ei. Sparkling Pep
eii. Gills Ice Spark
eie. Nu Fast
ee. Ima Whiz N Pretty
eei. Imacowboy
eee. Whizmytazz
Powered by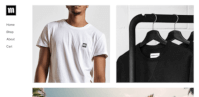 Create your own unique website with customizable templates.